2023 Summer Camps
What happens when you add experience,
know-how, passion and the will to make it happen?
Magic and innovative projects are born!
O OF Produções, an entertainment, events and training company, with more than 15 years of experience, and UPAJE, which has 45 years of experience in organizing and promoting Summer Camps and Free Time Activities have come together to revolutionize Summer Camps and transform them into an even more unique and unforgettable experience for the life of any child and young person!
Summerpolis is a project that will revolutionize the world of Summer camps. Where once there was only one set of activities with a central objective – to win – there is now a national competition that surpasses all barriers of the field itself. This project is based on several values ​​that include sustainability, contact with nature and encouraging the autonomy and social development of our participants.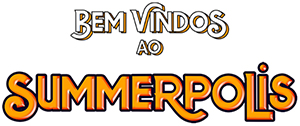 Meet the teams
New teams also appear in this concept, each with individual and unique characteristics.
The best of this summer
yet to come…
If Summerpolis were to be described in one word, this would perhaps be ACTIVITIES (or actividadolis) because these are truly breathtaking! In the Capital of Summer Vacations they will do a bit of everything, from canoeing, climbing, archery, racing games and even, who knows, a mega horror house!
Main Activities:
Canoeing | Archery | LaserTag | Climbing and Rappelling | Slide | karts | Go Karts | MTB | Football Soap | Sports Activities | River Beaches | Pools | among others
Residential Summer Camps
For the implementation of Residential Summer Camps we have the following locations available: Foz de Arouce, Areia Branca and Ovar - find out more in Accommodation.
Registrations are now open!
Foz de Arouce
1st Shift – June 25th to 30th
2nd Shift – July 2nd to 7th
3rd Shift – July 9th to 14th
4th Shift – July 16th to 21st
5th Shift – July 23rd to 28th
6th Shift – July 30th to August 4th
7th Shift – August 6th to 11th
8th Shift – August 13th to 18th
9th Shift – August 20th to 25th
10th Shift – August 27th to September 1st
Areia Branca
1st Shift – June 2nd to 7th
2nd Shift – July 9th to 14th
Program from 6 to 17 years old
Non-Residential Summer Camps, in Lisbon
In our summer camps in Lisbon, we will favor outdoor activities and games that allow the necessary distance between participants to be maintained.
Registrations are now open!
Beach days, pool and many activities are waiting for you
5 day shifts
1st Shift – July 3rd to 7th
2nd Shift – July 10th to 14th
3rd Shift – July 17th to 21st
4th Shift – July 24th to 28th
5th Shift – July 31st to August 4th
6th Shift – August 7th to 11th
7th Shift – August 14th to 18th
8th Shift – August 21st to 25th
Program from 6 to 14 years old
Summerpolis - Summer Camps 2023
Sign up now!